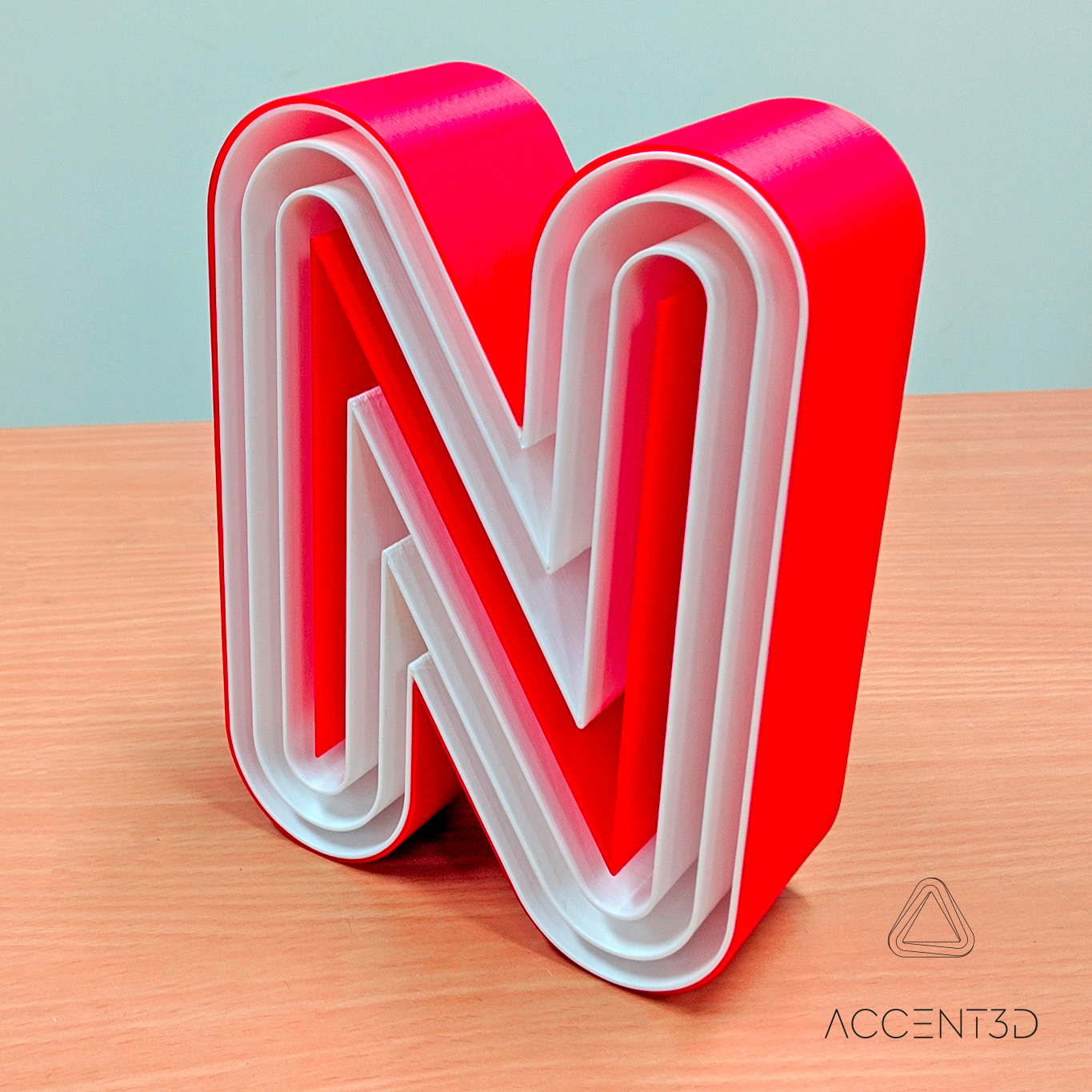 Bringing unique ideas to life.
3D Printing
At Accent, we offer plastic 3D printing services in PLA, PETG, ABS, ASA, Nylon and other FDM thermoplastics. We can design and print components for both industrial, mechanical and aesthetic purposes.
Employing a range of rapid prototyping technologies which include 3D printing, CNC routing and laser cutting, we can take your concept or design and bring it to life in a relatively short time period. You will receive professional advice about 3d printing and options that best suits your needs.
At Accent we have found that 3D printing is the a new tool in production of 3D letters and 3D logos for signage. 3D printed business signs with a company logo in color and perfect shape offers a point of difference for businesses to stand out. 3D printed signs not only add depth but also give a lasting impact.
Signage Letters
Logo & Branding Sigage
Industrial/mechanical prototypes
Aesthetic models